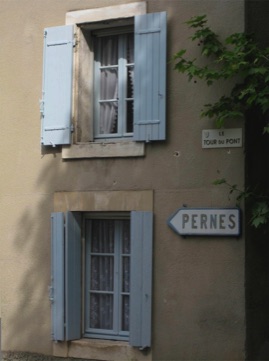 La Saga is situated within the ancient walled town of Pernes les Fontaines, located between Carpentras and Isle sur la Sorgue. As its name suggests, Pernes is the fountain town and you will find more than 40 ancient fountains in and around the town.
La Saga
Rue Emile Zola
Pernes les Fontaines
Vaucluse
84210
The central location of La Saga means you have a range shops including bakers, butchers, patisseries, cafes, bars and restaurants on your doorstep.
There is a bustling market every Saturday selling typical Provençal goods, and during the summer months an additional farmers market is held every Wednesday evening selling locally produced fruit, vegetables, wine, olive oil and more.
L'isle sur la Sorgue is just 10 km away, and hosts one of the biggest antique markets in Europe every Sunday. The city of Avignon, famed for its Palais de Papes is 25 km drive.

The main airport serving Provence is Marseille-Marignane, 80 km from La Saga. Check with online flight searchers, like Expedia, Orbitz and Travelocity for major airlines flying to Marseille, although they do not include low cost carriers' flights. British Airways normally has good deals for those flying in from North America, Australia and Asia. 
The Marseille-Marignane airport lies 27km northwest of Marseille Centre with easy access to the Autoroute A51 leading north to the east/west Autoroute A8. This means you don't have to drive through Marseille to reach La Saga. The airport has ample services and an excellent website www.mrsairport.com.
An alternative to flying all the way is to get to Paris or Lyon and take the TGV high speed train down to Avignon.
It is advantageous to hire a car for your stay at La Saga. You can manage without and there are plenty of activities and places to go on the bikes or walking. However, you can see so much more of Provence if you hire a car, exploring the Luberon region or Mont Ventoux, for example.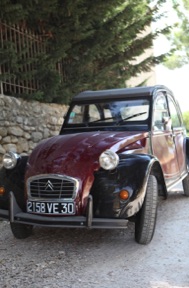 United Kingdom © Pete Beachill Properties Limited